Where Grotesque is Sublime, Hope Reigns!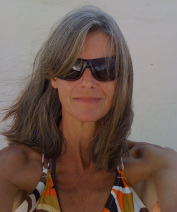 Left: Kelly McRae
Garry Kasparov, née Weinstein, the thirteenth World Champion, is widely considered to be one of the very best chess players to have ever lived. A couple of years ago he wrote a book called 'How Life imitates Chess'. And indeed: every chess player is at some point bound to be amazed by the many similarities between Chess and the Real World.
It must be said that for political advice Bobby Fischer, another candidate for the 'best ever' title, was a better chess player to go to. After he retired as a player in 2005, Kasparov  unfortunately joined the dark side: he's now organizing the opposition against Putin in the name of the New York CFR, whose great predecessors conquered Russia in 1917. But Bobby's 'anti-semitic' credentials were impeccable: he knew all about the Jewish Question. He died in infamy after exclaiming in a radio interview after 9/11 that 'the Jews' were behind it and that America deserved what it got for what it was doing to the world.
According to Boris Spassky, the 10th World Champion, all the great players were aware of the realities of the world. In a remarkable interview in New in Chess, the leading international chess magazine, a couple of years ago, he commented quite outspokenly and extensively on how the champions saw the political situation in the world. Stating among other things that Russia had been plundered by international Jewish capital after the fall of Communism.
Kelly McRae, a Real Currencies reader, recently created the very nice cartoon below using a typical example of how chess indeed often mimics reality: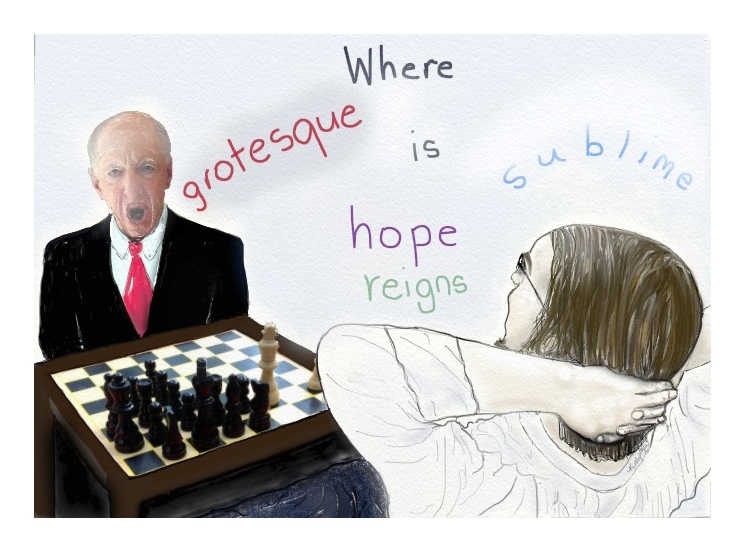 This side of the board is white and I'm playing a Rothschild, I don't know which one. They all look the same to me.
Here's a better view of the position:
Of course the position is bizarre: black's entire army is still intact, while white has only a pawn left. That's why they call this kind of thing 'grotesque chess'. By the way: in chess studies white represents the good guys.
This study can be seen as an analogy for the situation with the Money Power in more than one way. White's position looks hopeless, that's obviously the main thing. Here's the solution, involving a few more clues:
1.Kxe1 (before marching the h-pawn, white takes black's only active piece) Qa1 2.h3! (a wonderful point: even in this desperate situation white just loses a tempo. Just like in the real battle, where even now haste on our side would just be a sign of weakness) Qa2 3.h4 Qa1 4.h5 Qa2 5.h6 Qa1 6.h7 Qa2 7.h8N! (of course! No Queen, but the most modest possible minor promotion. The humble knight now begins a remarkable journey) Qa1 8.Nf7 Qa2 9.Nd8 Qa1 10.Ne6 Qa2 11.Nxc5 Qa1 12.Ne4 Qa2 13.Nd6 Qa1 14.Nxc4 Qa2 15.Na5 Qa1 16.Nxb3#
Now we can see why white played 2. h3! instead of h4: the black Queen had to be on a1. This is also the reason for the 'inefficient' route the Knight took. Emphasizing again that every step has to be taken and it will take as long as it will need to.
So what is the morale of the study from our point of view?
I think the key is that Black's position, while wielding the almost largest possible material advantage, is brought down by the inner inconsistencies in his own position, which lacks all coordination. Only his Queen can play a useless move. This is also the Money Power's problem, because it is all based on lies. On managed conflict. Everything must be organized in roundabout ways. It's incredibly wearisome and complex to maintain all the lies at the same time.
Just a little fun.
Thanks Kelly!
Here's her story of the cartoon: http://www.kellymcrae.com/1/post/2013/06/real-hope-reigns.html