A Meeting in Dublin and some Extras.
October 24, 2013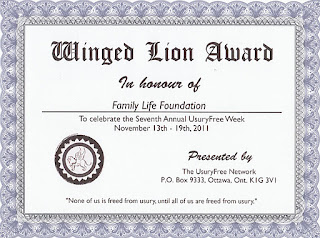 Ireland
Last week I was again in Dublin for more interaction with the people there on the why and particularly the how of monetary reform.
The event was organized by Séamas Ó Muilleaneoir, of Public Banking Ireland, who recalled that only a few years ago a suicide was national news in Ireland. Now ten to twelve people kill themselves per week.
Hundreds of thousands of people are unemployed and those that have work are lucky when they make enough to keep the banks happy.
Three hundred thousand people have left the country since the crunch ended. One can imagine what that means for a country of only four million. Of course those in their productive years are the ones emigrating.
Meanwhile the country, Dublin especially, is flooded with poor rags from all over the world, looting already over-pressed Social Services and worsening crime. They are brought there to destroy Irish identity and to pit the Irish against them, instead of the wealthy, the bankers, government leaders and Eurocrats who are willfully creating this chaos and profiting handsomely from it.
People are labelled racist when objecting to this. And it's true that some racism is partly motivating it. So what? All the races are racist and all the nations want to be left alone. Individual guests can be welcomed, if they adapt as can be expected from guests. But White culture and identity is being destroyed. As it has destroyed many non-white cultures and identities in her prime. And just as we hardly left anything much better where we came, what is replacing us is worse too.
Ireland has been remarkably complacent to what happened to her. Compared to Iceland, Greece, Portugal and Spain. Some speculate it's the fluoridated water. I think shame for having fallen for the Celtic Tiger hoax is part of it too. People went nuts. They really believed that an easy credit fuel housing bubble was going to last. In the final stages of the 'boom' gulf clubs were opening up by the dozens, charging membership fees up to 30,000 euros. Banks just shoved the money down people's throats and they went for it. Buying property all over the place, at insane prices. Remortgaging their own houses at inflated value to make it all happen.
Real estate is now 60%, some places up to 70% down. Everybody is suffocating from the mortgages. Meanwhile the Government paid tens of billions of euros to bail out the banks. Figures differ, but it's up to 100 billion. Officials say that Ireland spent almost 10 thousand per capita on them, 50 times the European average during the crunch.
There is anger against the banks, the IMF, EU and Government, but people also feel caught and stupid, I guess.
It is indeed both remarkable and dispiriting to see how people continue to be menaced by the boom/bust cycle. They fall for it every time. Not only that, they still have not figured out yet that not all live without a memory. That some are actually well prepared. That we're not 'all in this together and must now all tighten our belts to weather the storm'. Tightening our belts is for the little people, that much is clear, but that the fat cats would actually do it all on purpose………
Séamas Ó Muilleaneoir had probably hoped for a bigger crowd, but still there were about 50 at the main meeting and while many of them were the well known faces, it is a growing group and the dialogue is markedly improving. In the early stages people came from different monetary perspectives and there would be a focus on the differences there and strong opinions. But mutual understanding is growing and I think that at this point is all we can ask for.
Ellen Brown was the keynote speaker at the event and I was thrilled to meet her. Clearly dialogue is greatly facilitated by a handshake. A few months ago I met Bill Still and Dublin Airport. So Ireland really is between the US and Europe.
And there are other green shoots of resistance too. Debt Options Ireland, led by Claire Cullinane, is empowering people to take the banks to court. In Ireland they can do that without a lawyer, if they know how. Cullinane is helping people with exactly that, providing them with the necessary data and high spirits. She already has a thousand families in court. Many of them now pay just a fraction or even have completely stopped paying anything to the banks, awaiting the results in court. And the banks are doing…..nothing. They are not evicting these people and they are buying time in the courts. Surely this is a big headache for them. And a great relief for the interest-slaves who have manned up and actually did something about the chains weighing them down.
Last week the Debt Options crowd created a corporation of their own, hiring barristers and the like. This is another form of real people's power and I'm convinced it can be done everywhere. In Holland, too, more and more people are calling a mortgage strike, calling the bank's legal bluff.
In the United States the banks are continuously in court, of course, but for Europe, these developments are pretty interesting. It's far less usual for the common man to take the big boys to court here, than it is in the US.
Be that as it may, it's interesting to witness and partake in these developments. They amount to the planting of seeds. The hesitant foundational work.
Many more people are needed, everywhere. Together we can do this.
The Winged Lions Award
The Usuryfree Network will present a number of usuryfree creatives with the Winged Lions Award. People can nominate candidates (before October 26th), so it's all pretty interactive. It's a great way of marketing the usuryfree cause, that much is clear.
The Winged Lion, according to Tom Kennedy, is the symbol of usury free living. This stunned me, because, while I have zero reason to doubt it, it was also the symbol of the Venetian Empire, which, according to many, birthed the modern Money Power.
The Winged Lion can still be found all over Northern Italy. Just another paradox of history?!
The latest news is that Jason Erb will be keynote speaker in Toronto at the 9th annual UsuryFree week event.
A Conversation with Jason Erb
The debate with Rodney Martin that had been planned for Sunday had to be postponed, but Jason and I had an interesting conversation on the implications of the fierce debate about the Hitler saga that raged on these pages over the last weeks.
I think it's fair to say there are serious problems with Hitler. His reliance on major industrial and financial sources, ostensibly German but undoubtedly very much internationally related and oriented, is undeniable. His man Schacht was a pure Money Power man and solved the liquidity crisis that caused the depression by providing MEFO bills. But he did not solve Usury. HItler sidelined Feder at the behest of his powerful backers. The question who owned these banks that printed the Reichsmark is unanswered.
And the shadier parts Hitler's background and all sorts of occult connections are a little all too easily explained away as 'typical Jewish propaganda'.
Also the key issue of centralization of power in the National Socialist State, indeed, in the Fuehrer himself. It was an utterly totalitarian system and while probably better for a lot of people, until the war came, anyway, it was not freedom. The individual meant little.
National Socialism is too much oriented on nation (a typical Jewish mindset), power is way too centralized with all the predictable problems that come with that. While it is a very important era to study, it is not an example, other than of how not to do it.
The core issue is the centralization of power. It matters not whether it is concentrated in the hands of the State (Marxism, National Socialism) or private hands, Capitalism.
We need interest-free, stable money for the common man. A small State. Regionalized economic and political power. Respect for the individual, and his birthright to his fair share in the Commons.
The Commons cannot be owned, land included. Not by people, not by corporations, not by the State.
Land is God's capital, He created it. People have property rights to their own production, not to God's.
Money is a function of our mutual acceptance, and therefore it can be used, but not owned by individual players.
These are the lines along which we can build a sustainable and affluent economy, providing a profound security for all humans. It provides justice and individual freedom.
This is the basis for real peace.