The Economy Of The Promised Land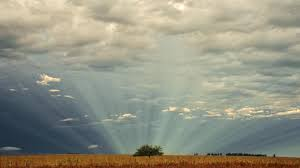 One reason why we have a few money lenders and landlords running the whole world, with the rest of us toiling as serfs to pay their monthly dues to them, is because we have no real inkling of how we would live without them.
And the difference is so enormous, that one shies away from speaking of it, for fear of being condemned as a foolish Utopian.
But here are a few characteristics of a Usury free society with a liberated Commons and current technological levels.
– A man would work a maximum of 15 weeks per year to provide for his wife and children.
– Self Employment and Small Business would be the norm. Wages would be for the young and the simple.
– Men and women would see stress levels decline dramatically. They would spend far more time with each other, their children, their families, and their friends.
– By far most people would live a very comfortable middle class existence. There would still be a few rich people, but they would be much less rich, and not able to dominate society because of their wealth.
– Building would see costs decline by 80 to 90% (!). An architectural revival and boom of uncanny proportions can be expected.
– Every man and his family would have access to decent land and living and working space at very low cost. By far most people would own some land, but vast landholdings would no longer exist, because there would be no renting.
– Food production would be heavily decentralized, and many families would grow at least some food themselves. Food quality would improve incredibly.
– Poverty would be out of the question. There would still be differences in class, but they would be more about genetics and education and not about wealth. But there would be no disenfranchized underclass, and only the most problematic people would be unable to join the general well being. The barbarization of the poor would end, and a great emancipation of those now oppressed by Usury and wage slavery will result.
– There would be no Big Pharma (owned by the Banks) to war on Natural Health. Combined with low stress and excellent nutrition, health, both physical an psychological, and longevity would grow substantially. Substance abuse would decline.
– There would be no Trillions for the Plutocrats to fund all these problems aimed at distracting us and centralizing power. No Migration, no Climate Change, no Bankers orchestrating many and enormous wars. There would be no funding for endless fake news, bogus 'science', devious ideologies aimed at dividing people.
– Families and local communities will have plenty of funding for their own needs, though.
– General corruption levels would decline immensely.
– Urbanization would decline and the country side would be repopulated, as abundant money would revive local economies, and there would be no Plutocratic land holdings keeping people out.
– There would be still inequality, but based on merit, and added value, not on property. Hard work and achievement would be rewarded. Wealth inequality levels would be far lower, though. What is more, money will no longer be the main driver of status. Aristocracy will be based on service. On spiritual and intellectual excellence, not on the acquisition of treasure.
– The State could decline very seriously in scope and impact, returning to its basic jobs of providing a basic legal system and defense, not endless nannying and other massive overreaches. Although this remains an important issue in itself. National Socialism, for instance, created a massive totalitarian State supposedly to 'fight unearned income' and 'provide for the citizenry'. But the real aim and focus of economic decentralization is to promote autonomy and economic independence for the common man. This is the core issue. When this goal is achieved, nobody will need a big State to depend on.
– And there is of course Lietaer's question: 'What would the Cathedrals of the 21'st Century look like?'. With interest-free lending, major, very long term investments become viable again. It took European cities a century to build a cathedral, back in the days of the Usury-free Catholic economy. What would people build today, if they had a hundred years to create it?
This is what is at stake, and this is what they have stolen from us. This is how we would live, without Usury, without the landowners, without the speculators. Without the parasites who add nothing, and have everything. Without their silly 'making money with money' schemes, which have no other purpose than exploiting the toil of the masses, aka Capitalism.
Note that for all this no ideology is needed. Just the acceptance of reality: that money does not grow automatically in a bank account, and that only labor creates wealth.
That we all need a fair deal.
A man produces easily enough for at least five people to live well. This is the reality. We have the duty to ourselves to claim this production for ourselves, and our loved ones.
To say No to Slavery, and Yes to what basically amounts to the Promised Land.