Cultural Marxism: Managing The Ant Farm
October 26, 2014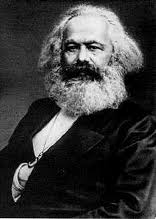 (Left: Karl Marx knew he was doomed: 'Thus heaven I've forfeited, I know it full well.  My soul, once true to God, is chosen for hell.'

This profound sadness is now proliferating in the destruction of the lives of millions of people as 'progress'.)
Moses Mordecai Marx Levi ('Karl Marx') was a ghostwriter for Rothschild.
Marxism is the controlled opposition against Capitalism, creating what would become the classical dialectic Capitalism vs. Marxism, that the elites use to get to World Governance through managed conflict.
Marxism's main aim is to transfer the Capitalist Monopoly into State hands, claiming this will end Plutocracy, but 'overlooking' that the State is and always has been owned by said Plutocracy. In a dialectic both 'protagonists' have hidden attributes in common and Capitalism and Marxism are both Godless, Materialist and Monopolies.
Economically speaking Marx managed to hide that Capitalism is Usury, Banking. He promoted the idea of an amorphous Capitalist class, hiding that Finance (Usury) rules over Commerce, Industry, Land and Labor alike. A small business man obviously has much more in common with the worker than with the banker.
In the West, implementation of Marxism was simply not an option and their strategists decided to first subvert society, before consolidating everything in a Marxist Global State.
For this Marxism morphed into Cultural Marxism, spearheaded by the Frankfurter Schule.
They started subverting everything: modern 'art' for instance, total soulless garbage, a far cry from the wonderful, inspired art of the 1800's and before. This debases our sense of beauty and diminishes our capacity to differentiate the unbecoming from the elevating.
Much worse, they invented Feminism, changing the problem from Plutocracy to Patriarchy and setting up the women against their men. The key goal is to destroy family, isolating individuals and thus making them more vulnerable to top down control. A stunning success, with a 50% divorce rate and fewer people marrying every year.
The Homolobby is part and parcel of it too, as is 'sexual liberation', an excellent example of binding people to carnal desire, instead of inspiring them to overcome this.
Feminism/Homolobby/Porn/Sexual 'Liberation' are all One and they have another key effect: they murder fertility. Fertility in the West is barely sufficient to maintain current population. This serves their depopulation agenda.
The other side of this coin is Mass Immigration, replacing Whites in their ancestral lands.
Mass Immigration is sold with Multi Culturalism, which is part and parcel of Cultural Marxism.
All these lobbies have their own labels: 'misogynist', 'homophobe', 'racist'.
These build on the success of the mother of all labels: 'antisemite'. They serve to shame and shut up dissenters. To end critical thought and careful listening with the lobby members when faced with coherent argumentation ('ah, he's just a misogynist').
It instills an esprit de corps in the lobby members, based on victimhood and fear of the 'racists' etc.
This link to the antisemite label is no coincidence, as all these lobbies worldwide are dominated by Jews. As is Banking.
The key thing to understand here is, that the lobbies all 'protect' 'minorities', claiming they are 'oppressed'. But the effect of this is, that the majority is simply being attacked. For instance: Christmas trees in the US are now 'non inclusive' because a few Jews and Muslims could 'take offense'.
This is the lie behind 'tolerance': there is only tolerance for the minorities, there is zero tolerance for the vast majority, which is expected to move over and make place.
Thus the Bankers divide and conquer on the road to World Government.
Related:
Socialism is not the answer to Capitalism
Capitalism Is Jewish Usury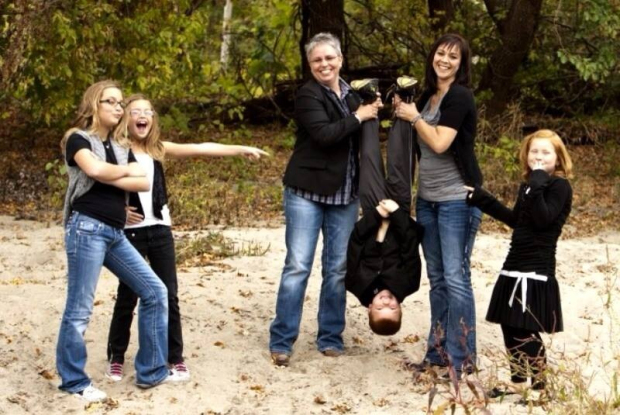 (Above: Women, by their nature, are more vulnerable to sob stories about 'victims' and are more likely to consider Big Brother family.
These ladies drank all the kool aid with a passion, betrayed their husbands and marriage vows ('divorced'), robbed their children from their fathers and are now living together as lesbians. Most people seeing this picture just assume they're having fun and few realize the dads are missing. Even fewer wonder how they may be feeling under all this.
The boy is protecting his genitals in a futile effort to resist emasculation.)