Exciting Times!
Two interviews, one with Mike of Rethinkingthedollar.com, and one with Marco Janssen of the Janssen Report.
The first interview focuses on the threats to the dollar, and the monetary system, how it really works. Mike is used to talking to people coming from a more Libertarian perspective, with an emphasis on Gold and 'money printing' (instead of Usury) as the core issue.
The second is with Marco, my colleague board member of the Florijn Foundation. Marco has come on board earlier this year. He has been researching the financial system and Usury for years now and has been reporting on the economy on his Youtube channel.
In this interview we discuss how the financial system is the underlying source of really most problems we are facing. From about 16 minutes onwards we discuss solutions and the Florijn/Talent.
Another status update
We're moving on splendidly with our payment app. We're also implementing 'pay per SMS for the 30% or so folks who don't have a smartphone (yet). Combined, this will guarantee a simple and seamless payment experience for all mobile phone users.
It's going to be very soon now, that we can at last launch officially!
And a little reminder of why we need monetary innovation: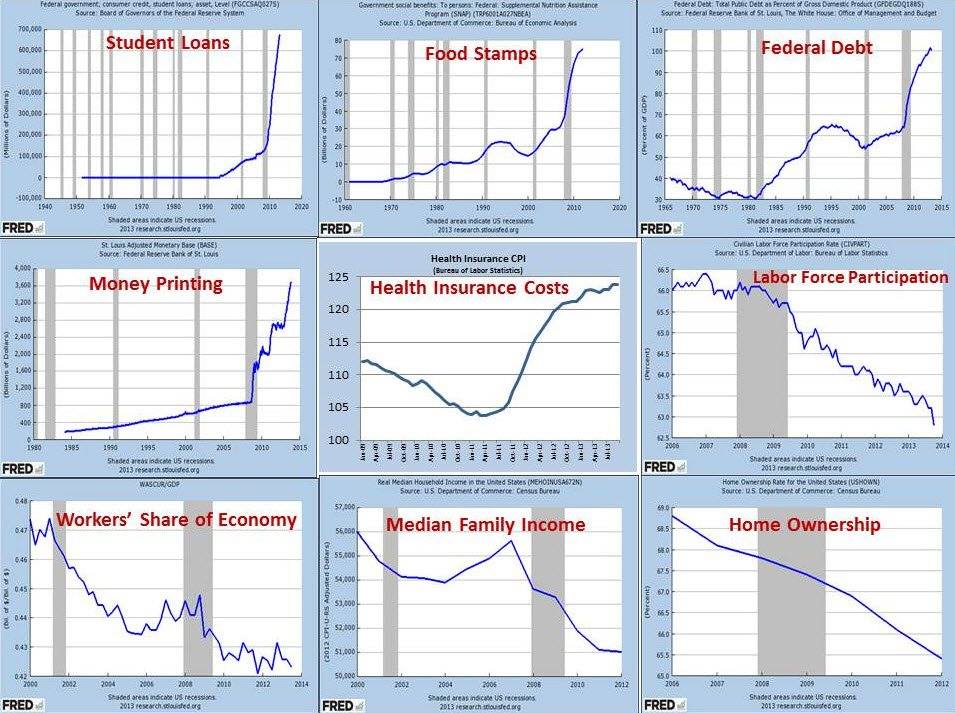 As we can see, any notions of 'economic growth' and 'recovery' are just complete baloney.
All these 'journalists' out there, all these 'economists', they should be profoundly ashamed of themselves for plugging all these lies.
There is no economic recovery. There is only wholesale money printing and deeper and deeper indebtedness of both sovereigns and private borrowers, including corporations.
Real incomes and asset positions of normal people are plummeting. All the 'economic growth' of last few years was just putting extra liquidity in the economy and making sure only the insiders would share in it. The incomes and asset positions of the 0,001% have been ballooning over the last 8 years.
The only way this is heading is further South.
We're getting tired of waiting for the next round, it's wearying with this sword of Damocles over our head, and with all the fear porn out there.
But the fact is, the West is doomed and we need solutions now more than ever.
Related:
More On The Talent